On the 22nd of March 2016, Loubna Lafquiri, a Moroccan-Belgian woman was killed in the subway attack in Brussels, leaving behind a broken-hearted husband and three children. This painful experience was a turning point in the life of Mohamed El Bachiri, a Moroccan-Belgian national, pushing him to share his loss with the world through a book. The French version of «A Jihad of Love» (Un Jihad de L'amour) has been released in France on September the 21st. In an interview with Yabiladi, Mohamed spoke about the current situation of the Belgian society, Morocco and his book.
What is the main idea and the message behind «A Jihad of Love» ?
The book, first of all, contains words of love; it is an homage to my wife who lost her life in the Brussels subway attacks. I talk about her in a more modest way, about her life and mine. It is after all a message of love, a call for reflection and a sort of manifesto for tolerance and against crime and obscurantism.
The book was released in Dutch a year ago in the Netherlands. Then it was translated to English and German in July. The French version is available since September the 21tst in France.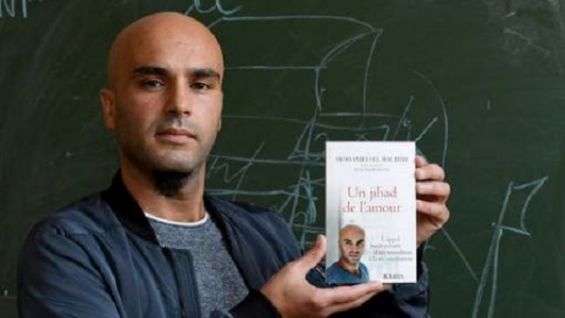 In this book, I present myself as a Muslim, but I could have been a Christian or a Buddhist. «A Jihad of Love» calls for universal values and emphasizes on humanity and fraternal bonds.
Following the recent attacks in Belgium, have you been supported by the Belgian society ?
We as victims, are somehow constantly in a state of shock locked in a cocoon. I know there are a lot of things that are being done: we try to stay in contact with different communities in order to exchange ideas, coexist and live together regardless of our origins and cultures. But fear and anxiety are still there.
You also say that Muslims are highly affected …
What gives me strength is seeing a smile. I get invited, especially to organizations to be able to exchange ideas. I see illuminated and hopeful faces. It is my way of fighting against extremism that negatively affects our image.
After all, Muslims are also victims and I am a concrete example. I am both hurt physically and emotionally. Muslims are now seen as a potential threat because terrorism is often linked to Islam.
The Flemish readers have already had an idea about your life. So, what do they think of you ?
Sincerely, the book, where I speak as a Muslim, was met with extraordinary responses. The book is a collaboration with David Van Reybrouck, who has taken care of the structural part of the work. He is a great gentleman, a historian and anthropologist.
In the Netherlands and the Flemish region, I still don't know what that means but 80,000 copies of the book were sold. For France, I have the echoes of my entourage and people that I know and who think that book was very well received.
The results were surprising, especially as the book is a message of love and we all need that.
Have you thought of selling the French version of the book in Morocco ?
Why not. I hope with all my heart that this would happen. For Morocco, I mention it in the book and I put forward my love for my country. I also speak of the marvelous meeting with his majesty. It was extremely intense and moving moment. We tend to portray Moroccan Muslims in media as problems. I think it is time to defend Muslim Moroccans and speak on their behalf. It must be said that Morocco is a great country with a rich culture. Morocco has a modern version of Islam that advocates openness and that is the reality. On the other hand, Moroccans here have a problem of identity and tend get easily influenced by other waves and movements.