Sarah Perles has lived in many countries and has discovered others through the multiple road trips she has made. «When I was younger, I packed my clothes and went to explore Asia», she told Yabiladi. During her four-month long trip, she visited the Philippines, Indonesia, Laos, Cambodia and Malaysia.
In Asia, the young girl had a chance to discover new cultures and a new way of seeing things.
Sarah attended primary and secondary school in Morocco after moving to Spain and then France, where she graduated high school. She went to a medical school but after a few months decided to drop out to join the prestigious theater classes Cours Florent in Paris. For one year, she performed with her theater group in the Ile-de-France region.
A new horizon
The experience has paved the way for Sarah, who moved to London later to work in the advertisement industry. In the City, Sarah was granted her first role as an actress. She played the role of Bouchra in the thriller «Never Let Go», a movie directed by Howard J. Ford. This experience opened doors for the young actress after the movie was awarded in several festivals.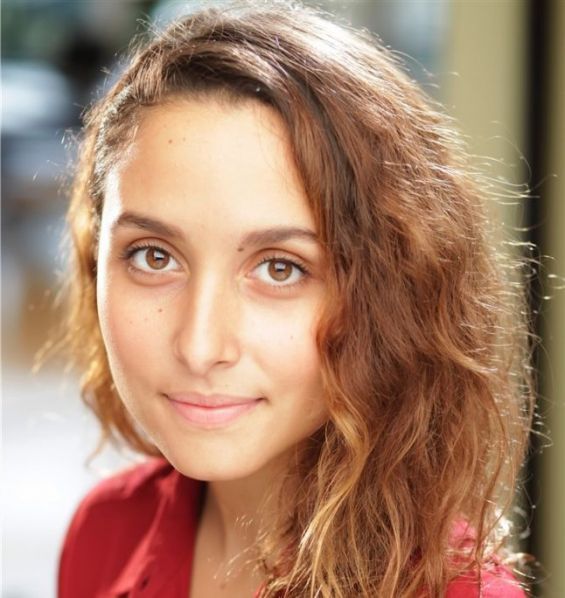 Back to Morocco, Sarah came to rediscover the country she grew up in. Once in Casablanca, she participated to the casting for Nour-Eddine Lakhmari's recent movie BurnOut.
«Morocco is my country and I love it more than anything. The movie has allowed me to work hard and it's a milestone for me», Sarah told Yabiladi when asked about the Moroccan movie premiered in 2017.
When the character you play possesses you
BurnOut has, indeed, opened doors for the young woman who managed to get another role in a film by Hamid Basket. The character she is playing is called Samira. Speaking to Yabiladi, Sarah revealed that «after each role (she plays), it is difficult to get away from the charachter. It is always after months of hard work that you get possessed by that character and it becomes a second you».
Sarah experienced the same thing after starring in «Palestine», a movie where she plays the role of Rana. «Rana became a second me», said Sarah.
«When I was told that it was the last day of shooting, I felt that I was leaving behind a friend which was sad».
Currently, Sarah is shooting a Spanish series «Los Nuestros» (Ours). She is playing the role of a Kurdish woman, adding that «learning a new accent is always a challenge».