Moroccan artist Hammadi Boujmal has been producing music for years. Born in 1981 in Meknes, the 36-year-old music producer, nicknamed Madi, grew up in a family that «listened to all types of music».
Influenced by French House, Boujmal got interested in electronic musical instruments since an early age. «In Meknes, DJ Faouzi who was a fan of French and American rap, made me discover sounds through which I started listening to American music producers», Madi, who is currently based in Rome, told Yabiladi.
Living the American dream
After graduating high school, Hammadi Boujmal wanted to study music in Canada. He changed his mind later, opting for the United States of America. «In 2000, I arrived in the USA by accident», he recalls. Once in the country, Madi felt at home during the first nine years of his adult life.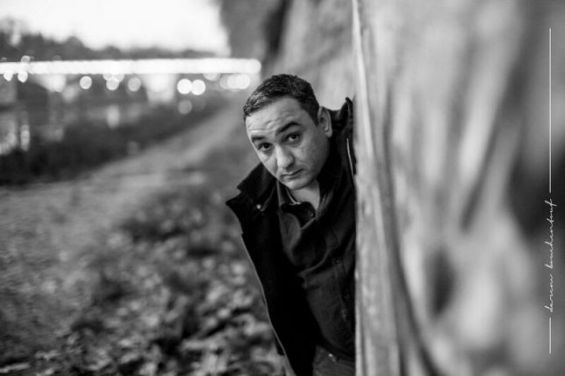 Moroccan music producer Hammadi Boujmal./Ph. Hammadi Boujmal
There, he studied music theories, studio recording, and business too. «I was thinking of pursuing my studies in business and getting a bachelor degree in marketing because I wanted to be an independent artist from the very beginning. Music is my passion, I have been composing music since an early age and did not want to rely on someone and have them change the path of my career. Studying business had made me think of music as an 'industry'».
«As a student, I was passionate about computer-assisted music (MAO). As soon as I arrived in the United States, I had the idea of creating my own home studio and experiment with things. I bought equipment, according to my means at the time, and started working».
Indeed, Madi has managed to recover models he has worked on since high school, showing them to his entourage in the USA. And what he produced was appreciated.
«I was motivated and dedicated most of my time to my music, all while expanding my network», he said.
Moroccan music producer Hammadi Boujmal./Ph. DR
At the University of North Carolina at Charlotte, Madi was able to improve his skills through training. «I was offered a job by a record label and worked on their project for a year, composing, producing and editing sounds. I was very close to the label's president, Chris Craft, who had become my mentor and I learned a lot from him. I ended up making music with an old friend of mine and it worked. We earned money selling our music to series and shows such as Breaking Bad, Breakout Kings, Rob & Big and Big Fan».
Back to Morocco
In 2008, Hamadi Boujmal returned to Morocco, before creating his own label that he named «Red Square Music». «It gave me the opportunity to meet artists and collaborate with them», he told Yabiladi.
«After living for nine years in the United States, it had become my second home, I had my whole life there, my friends, and my professional network. I came back to Morocco to contribute to the musical scene. I did it for a few years, time to see what it could give. But at one point I felt that I was not evolving anymore», Madi explained.
The way to Rome
Looking for new adventures, Madi moved to Rome in 2016, where he studied art and culture management. «Discovering Italy was overwhelming», he said.
«I wanted to see music from a different perspective. Europe is so different from the United States, where creating music is seen from an entrepreneurial approach».
Although he lives in Rome now, Madi is still attached to the career he built in the USA. He plans to shoot a music video with Travis Crawford. «I composed and produced a song called The Letter Song, which he sang and had the idea of shooting a music video for it in Italy, with the help of crowdfunding», he explained.
Madi's Red Square Music is still collaborating with artists back in the USA. «Our biggest hits were with Limitless, a movie that topped the US Box Office for several weeks, starring Robert De Niro, and the Family by Luc Besso, ranked second by the US Box Office». He proudly declared.
Despite succeeding elsewhere, Madi is still dreaming of making it at home, Morocco. For him, «the biggest problem in Morocco is that art is not taken seriously, in addition to the fact that young people do not have access to technical and professional training, concerning specific notions in musical creation».
Thus, he wants to share his experiences, enable youngsters interested in music to know about the primordial tools, enrich their contacts throughout the world and develop the music industry in his home land.