Safaa Boular, a British national of Moroccan descent, is the youngest woman to be convicted of plotting a terrorist attack in the UK. The 18-year-old will be serving a life sentence with a 13-year minimum term, says the BBC on August the 3rd.
The young woman has been planning for years to carry terrorism acts on the British soil, after failing to travel to Syria to join the «Islamic State».
Safaa was arrested alongside her sister Rizlaine Boular and mother Mina Dich for being part of the UK's first all-female terror cell.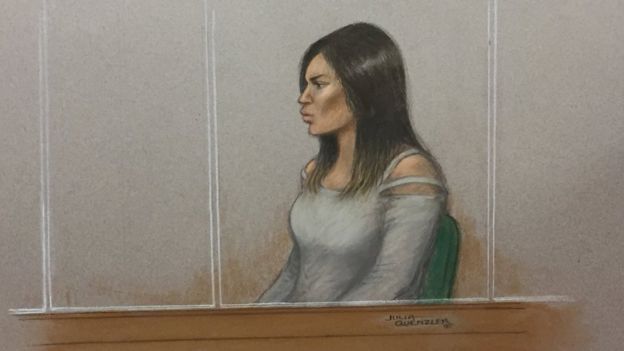 Safaa Boular in a court sketch from her trial./Ph. Julia Quenzler
The young woman was convicted by the judge of two counts : Planning to die in a suicide bombing in Syria and preparing to attack the British Museum when travel was not possible, says the same source.
Radicalized by her mother
However, Safaa, her sister and mother were at the heart of a huge investigation in the UK. Although she showed up wearing western clothes at her recent trial, Safaa was subjected to deep radicalization.
In a different article, the BBC looks back at the troubled past of Safaa. Her «Moroccan-French parents split up acrimoniously» when she was only six years old, says the British media. Living with her mother and older sister in London, Safaa claimed that while she was on good terms with her father, she maintained a «love and hate» relationship with her mother.
During her trial, Safaa described her mother as «violent and vindictive» and assured that she failed at parenting. However, Mina Dich is to be blamed for Safaa and her sister's radicalization.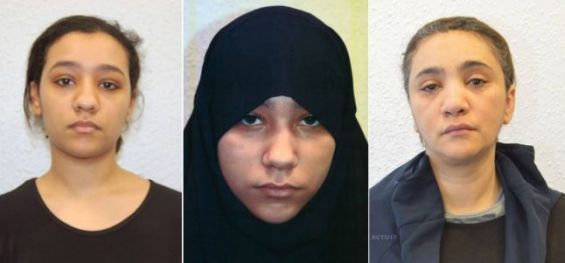 Rizlaine Boular, Safaa Boular and Mina Dich./Ph. BBC
While they were both enjoying a normal childhood, their mother changed completely. Suddenly, Mina started adopting a «highly conservative interpretation of Islam», lecturing her daughters about covering up and banning them from talking to their male classmates.
The mother was so strict about her new rules that she was very violent when her daughters refused to abide by her restrictions. Safaa and Rizlaine quickly started adopting the same mindset as their mother and began wearing conservative Islamic clothings out.
In 2014, signs of radicalization started emerging when Rizlaine attempted to travel to Syria. She was later stopped in Syria after Safaa and her older brother informed the police. One year later, it was Safaa's turn.
An online ISIS love story
In 2016, the teenager contacted a female ISIS recruiter online. Through her, Safaa met hundreds of people in Syria, including her future online husband, Naweed Hussain. The man was also responsible for encouraging her to take her terror plans more seriously. Driven by love, when Safaa realized that she couldn't join her lover, she started plotting her London attack.
Naweed Hussain, Safaa's husband and an ISIS fighter./Ph. BBC
Naweed who was serving as an ISIS fighter in Raqqa, sent Safaa pictures of his collection of guns, explosive built and showed her how to use some of them.
Her plan was to attack the British Museum but after the death of Naweed, Safaa was trapped by the United Kingdom's domestic counter-intelligence services.
After she was arrested and despite being in custody, Safaa continued chatting with her mother and sister using coded language.
After their arrest in 2017, Rizlaine was sentenced to life, with a minimum term of 16 years, while her mother, Mina Dich has been given six years and nine months at the Old Bailey for helping her daughter.