Moroccan journalist Natij Benseddiq was born and raised in Rotterdam, Netherlands. He was six years old when his parents decided to return home, allowing their six children to learn their mother tongue and discover their hometown, Al Hoceima. The young man spent five years in Morocco before his parents decided to settle down in the suburbs of Amsterdam.
«I think that those five years were part of the worst period in my life», he told Yabiladi, explaining that he felt like a fish out of water when he was enrolled in a Moroccan public school in the 1980s. «It strengthened my ties with Morocco, but my life was in the Netherlands and not there», he said.
Natij Benseddiq explained that his grandfather arrived in the Netherlands in the 1960s to work. «At the age of twelve my father joined him which allowed us to have a strong connection to the country», he said.
Dutch media
Back in the Netherlands, the Moroccan-Dutch national discovered his passion for videography and editing. However, he studied accounting at the university. «In the Netherlands, journalists do not need to study journalism in order to evolve in it very quickly, if they already have a good charisma and they acquire the necessary tools to master the profession they will create original content», he explained. Natij Benseddiq did a six-month training, then moved from accounting to journalism.
In 2011, the journalist was interested in the February 20 Movement that was created in Morocco. At the time, the movement was at the heart of the topics discussed by Moroccans living in the Netherlands. Benseddiq became notorious for covering social movements in Morocco and in North Africa.
After he managed to build himself a name in the field of journalism and media, Benseddiq decided to found his own platform for the North African diaspora based in the Netherlands, Belgium and Germany. Natij Benseddiq created the Amazigh Times, which is a platform for Amazigh-speaking nationals which publishes reports related to immigrants and their countries of origin.
Helping the Moroccan community
Creating such a platform has allowed him to get involved in volunteering. Thanks to Benseddik, the Amazigh New Year is now celebrated every year in the Netherlands, through a series of initiatives.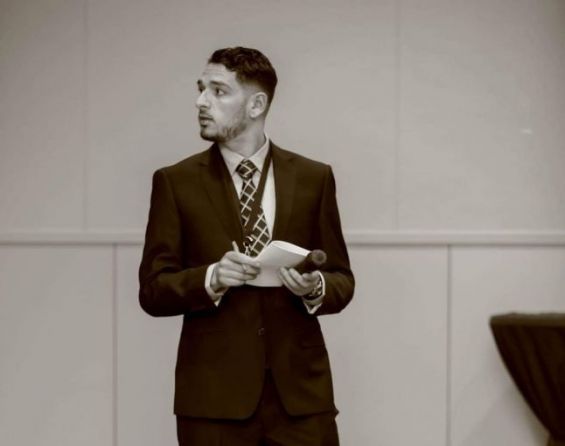 Musical evenings are also held, in the presence of musicians and artists mainly from the Rif, Souss and other Moroccan regions, as well as from the Kabylie. «Through these associations, we also organize clothing collections, like last year in winter, when we were able to send important consignments to Anfgou and the Atlas», explains Natij Benseddiq.
«Whether Moroccans live in their native country or elsewhere, they always keep this spirit of solidarity that leads to beautiful initiatives, through which we strengthen our ties with nationals first, and then with our motherland».
«I used to come four to five times a year to Morocco. However, since the beginning of the Hirak movement in the Rif and the massive arrests in Al Hoceima, I am unfortunately forced to avoid these frequent trips. It hurts to see many young people in my hometown worried about their future», he concluded.