On Friday, the inhabitants of Christchurch woke up to one of the deadliest terror attacks in New Zealand. Forty-nine people have been shot dead and 48 injured by a terrorist who targeted two of the cities' busiest mosques.
Moroccan chef Mohamed Abbari is one of the few Moroccan nationals who live in Christchurch. On the day of the attack, Abbari escaped death after missing the Friday prayers at the Al Nour mosque. «I was going to the mosque with a Moroccan friend of mine, but he was late and we ended up not attending prayer», Abbari told Yabiladi on Friday.
Over the phone, Abbari sounded shocked and disappointed at the terrorist attacks that wrecked the city he considers tolerant and safe.
«We are in a state of shock, all of us», he said, adding that «the Muslim community does not really know who is dead and who is injured». «We have no idea and we feel lost», he argued.
Terrorism is everywhere
The chef who lives with his wife and children in the city felt downhearted after hearing about the terror act. «I was coming out of work, at around 2pm, (…) while in my car I noticed that the city was crowded with policemen and cars», Abbari recalled.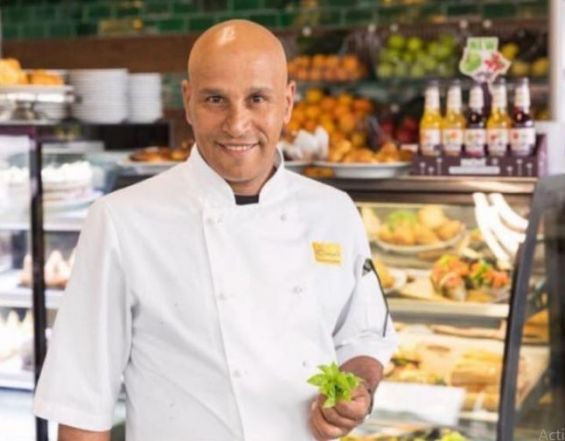 «I was later told by a Moroccan friend that the Al Nour mosque was attacked and that people were killed there», Abbari told Yabildi.
Horrified by what happened, Mohamed Abbari said that the attacks on the mosques were the last thing Muslims were expecting in such a city. «I have been living in New Zealand for 26 years and I have never heard of something similar to this (attack)», he declared.
«New Zealand is supposed to be one of the safest countries in the world, we thought that we would escape terrorism by residing in this country but it is a proof that it is everywhere».
Abbari, who has a restaurant in Christchurch, said that three of his Muslim employees went missing after the attacks and that he knows nothing about them. «It is late at night and we don't know what is happening to them, we have to wait until tomorrow to make sure that our loved ones and friends are safe and sound», he worryingly told Yabildi.
Regarding the situation in the city, Abbari explained that everything is blocked. Schools and mosques will be closed, he said.
In addition to his sadness, Abbari said he was quite disappointed with the Moroccan consular authorities in New Zealand. «I am disappointed that no one called to check on us, we are Moroccans too and we deserve attention», he concluded.