He is a petrochemical engineer specializing in the material separation process. For 17 years, Youssef Belmabkhout devoted his life to scientific research, becoming an ambassador of Morocco abroad.
Belmabkhout works on energy efficiency and materials while making sure to make the process clean and less energy-consuming. The Moroccan-Canadian won, in November 2018, the «Young African Researchers Award : Water, Energy and Environmental Sciences», he told Yabiladi.
From Khouribga to Jeddah via Russia, Canada and Belgium
Youssef Belmabkhout was born on January 10, 1974 in Rabat. Far from the capital of the Kingdom, he grew up in Khouribga where his father was stationed as a soldier. After graduating high school in the phosphates capital, he went to the university in Casablanca before immigrating to Russia where he lived for six years.
After university, Youssef went back to his country to work. But after two years, he realized that this experience had not had the expected result. The petrochemical engineer, then, opted for a doctoral thesis abroad. «I was very lucky to have a scholarship in Belgium. So I did my PhD in Applied Sciences for four years before graduating in 2005», he said.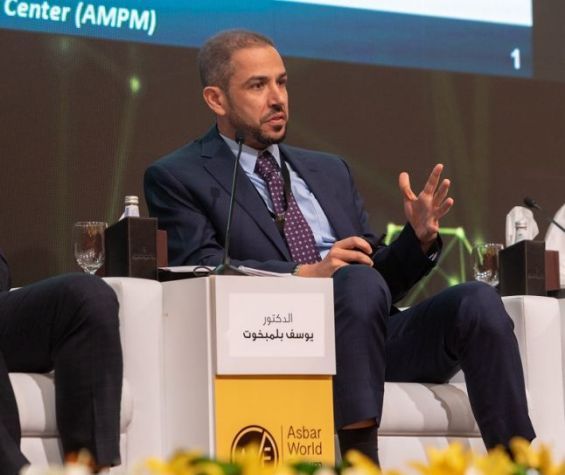 After a year and a half at the French Petroleum Institute, Youssef Belmabkhout moved to Canada for family reasons. He then worked at the University of Ottawa for four years but also at the National Research Council, Canada's leading research and development organization.
In 2010 and thanks to his work, the Moroccan-Canadian was contacted by King Abdullah University of Science and Technology, built a year before. «I was offered to work as a Senior Research Scientist to do scientific research».
«I am currently in transition. I may integrate another university, in Canada, in Saudi Arabia or even in Morocco since I am in negotiations with a Moroccan university for a professor position».
Morocco, brain drain and scientific research
Being an example of brain drain that worries Moroccan universities, our interlocutor said he has «always made himself available for the Moroccan university, in particular to help and provide consulting». «The first thing I did, once I got my first degree in 1999, was to return to Morocco. I tried to work there, but I did not find anything», he said.
To him, in Morocco, «we do not give chances to people and young people». «I am an example of a loss. There are thousands of examples of Moroccans like me: Ambitious people who have not been given a chance in Morocco and they have gone elsewhere», he argued.
«Returning to Morocco is not a question of wages but of working conditions and means being able to change things», he adds.
Regretting the lack of scientific research academies in Africa, Youssef Belmabkhout told Yabiladi that «research is everything». «As long as Africa is not interested in research, it will always be, in my opinion, underdeveloped», he continues.
«Scientific research is also the human resources needed to carry it out and we have tremendous potential in Morocco, despite the brain drain. Means can play a role but that's not all».
To the Moroccan-Canadian researcher, «as long as there is no creativity and scientific research, a country cannot be transformed into a knowledge-based economy».