Her father is from Kawsha, a village in eastern Morocco near Oujda. He left the Kingdom to work in France in the late 1940s and early 1950s. The family was promised a better life in France, but once there they found themselves in the slums of Nanterre.
Mina Kawashy was born in France to a mother from Beni Snassen, who took care of her ten brothers and sisters at home while her father was working as a miner. «We were raised in the same way. We are eleven siblings, seven boys and four girls, and I am the fifth child, just like a football team», she told Yabiladi.
An omnipresent love for photography
Since childhood, Mina Kawashy has considered working in an artistic sector, against her father's wishes. Moreover, when he returned from the Mecca pilgrimage, she was offered a small yellow camera that never left her pocket. Her passion for photography grew with her, until she managed to buy her first professional camera in the 1980s. «I was taking it with me everywhere and I photographed everything around me», she recalls.
Due to citizenship-related issues, she could not back in the time choose to study the major that she liked. Thus, she opted for a secretarial training, which she was forced to drop out of, following the death of her father, to find a job. «I did some catering, then I worked in professional integration, we offered trainings in decorative painting for shows for jobseekers», the photographer said.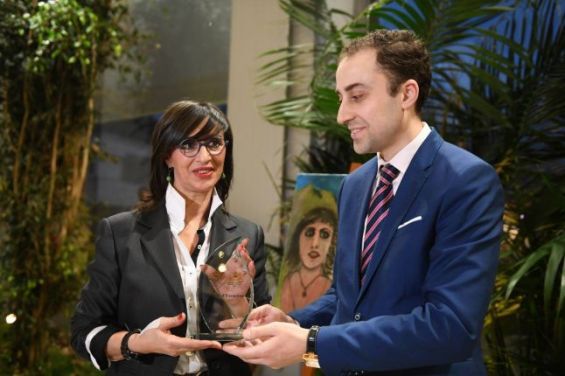 Despite life getting in the way, Mina Kawashy wanted to realize her dream and did everything she could to save money and finance her photography trainings. To do so, she moved to Morocco to work during family stays.
«Following a serious work accident while practicing silk screen printing during my holidays, I was fired and hospitalized for a long time. In view of my many fractures in the spine, the doctors told me that I would never be able to walk again but I refused to give up. My twenty years in athleticism have helped me a lot morale-wise, giving me the rage to live and not let my disability overwhelm me».
Throughout her stay in the hospital, Mina Kawashy kept the camera that allowed her to share intimate moments between patients, especially at the rehabilitation center. «These photos have remained for the families of the people I have been around during this stay», she said, indicating that they have allowed relatives to keep track of theirs.
A victory
Despite some long-term health impacts, the photographer ended up walking again, which allowed her to apply for a professional project. «Even if it was not easily accepted, it gave me the opportunity to go for a professional BA in photography, that I got in 2017», she says.
«What I like about photography is to picture something that tells a story. I focused more on portraits and the environment that surrounds me, including family and my village to share experiences and better heal the suffering».
In February, the work was the subject of an exhibition entitled «Passé Empreinte T» at the Maison des Photographes de Paris. A work that goes alongside her associative actions, since the artist is also committed to humanitarian actions including helping Moroccans living in France.
The aim of this project is to help old people in rural areas of the Oriental region, by offering medical caravans providing free French, American and British surgeons' services. In addition, the photographer is also involved in the delivery of school supplies for children in the region.
«I am not limiting myself to photographic reporting but I also add pictures of willing older people going about their activities. A bond of trust is created, they are often photographed in portraiture knowing that it will be the subject of an exhibition and these photos then become a way of immortalizing them.»
«These people will not stay with us forever and we must keep records of them. In the past, these records were transmitted through tattoos from a mother to her daughter. Now that these traditions are disappearing even in the villages, these are the photos that will keep our ancestors alive», she said.
In 2018, Mina Kawashy's commitment has been rewarded with the Extraordinary Women's Prize in the French National Assembly, from its former president as well as in Orly by the State Secretary for Equality between Women and Men and the fight against discrimination, in the presence of representatives of the Moroccan embassy in France.
She is also one of the key characters in the latest film by French-Moroccan documentary filmmaker Bouchera Azzouz, «On nous appelait beurettes», which deconstructs conventional wisdom about women from the first and second generations of migration waves in France.